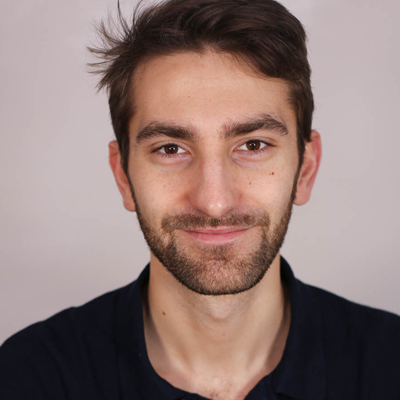 Giovanni Bruno
Registered with the General Osteopathic Council
I may not be that funny but i still know how to crack you up
Giovanni Bruno
Giovanni
obtained a diploma of
osteopathy
in Italy from ICOM college and a master degree in
osteopathy
from
Kingston University
. He graduated in 2017, after that he spent 2 years in Italy working in private healthcare sector along with general practitioners.
Giovanni
is a multi-skilled osteopath who really appreciates the multidisciplinary practice in order to achieve the best results for patients; always keen on learning new concepts and abilities; working together with other healthcare practitioners is one of his personal goals,  learning professional skills and knowledge from different therapists will help him find the best way for the patient's health.
His approach
Thanks to a multidisciplinary approach he combines different techniques from structural, cranial and visceral
osteopathy
; he takes care of his patients even outside of the clinic, with advice and suggestions aimed to preserve a good health condition.
Areas of special interest:
Stress and work related injuries
Lower back and Sacro ilaic pain
Giovanni is in the clinic on:
Tuesdays: 8am until 1pm
Thursdays: 3pm until 8pm
Saturdays:  9am until 5pm
If you would like to book an appointment with Giovanni then book online here or call 020 8948 7171 to speak with our receptionist.